Steve McClintick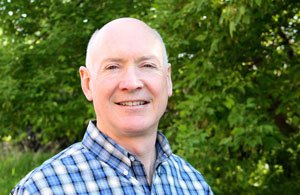 Owner/Sales Manager
Email Steve | Connect on LinkedIn
Year started at FlexMation
Co-Founder. 2003.
Professional Affiliations
Manufacturers' Alliance
Describe what you do in 6 words or less:
Sales. Marketing. Co-Founder. Co-Owner.
Why did you choose to do what you do?
I believe that manufacturing, along with agriculture and mining, is the foundation of a solid economy. Manufacturing is cool to me. Manufacturing companies make amazing things, amazingly well and I am privileged to learn from them with my day-to-day activities. I enjoy meeting people and figuring out ways to help them, and I enjoy the challenges of growing a business and the proud feeling of teamwork that comes with it.
What's your favorite part about life at FlexMation?
A great week for me is one where we took good care of our customers and made improvements to our organization. I get a feeling of satisfaction from our accomplishments and from good-humored teamwork toward our goals.
Coolest thing you've worked on?
The main project that comes to mind is our EOS implementation. We started using the Entrepreneurial Operating System, with Mike Roth as our implementer, in 2013. Our company has made noticeable progress, much more than if we were on our own, and the business is operating more effectively as a result of our ongoing efforts.
Where do you see manufacturing headed in the future?
I've been following Industry 4.0 and the Industrial Internet of Things as the next transformation in manufacturing. Along with the IIOT I'm expecting many exciting product innovations that are all interconnected to improve our lives, but with challenges coming due to the growing risk of cyberattacks.
Burgeoning areas include Additive Printing, CoBots, Drones, Water and Energy Conservation and Genetic Engineering – WOW! But water, energy and cybersecurity will be dominant factors.
If you could spend an hour talking with anyone, from any time period, who would it be?
Jesus. 'Nuff said.
Fun fact:
My best friend's wife and my wife call us "Putz" and "Moron" following the movie Grumpy Old Men.
Words of wisdom:
I've become a lot smarter since becoming a Grandpa.