How Better Workstations Can Improve Your Business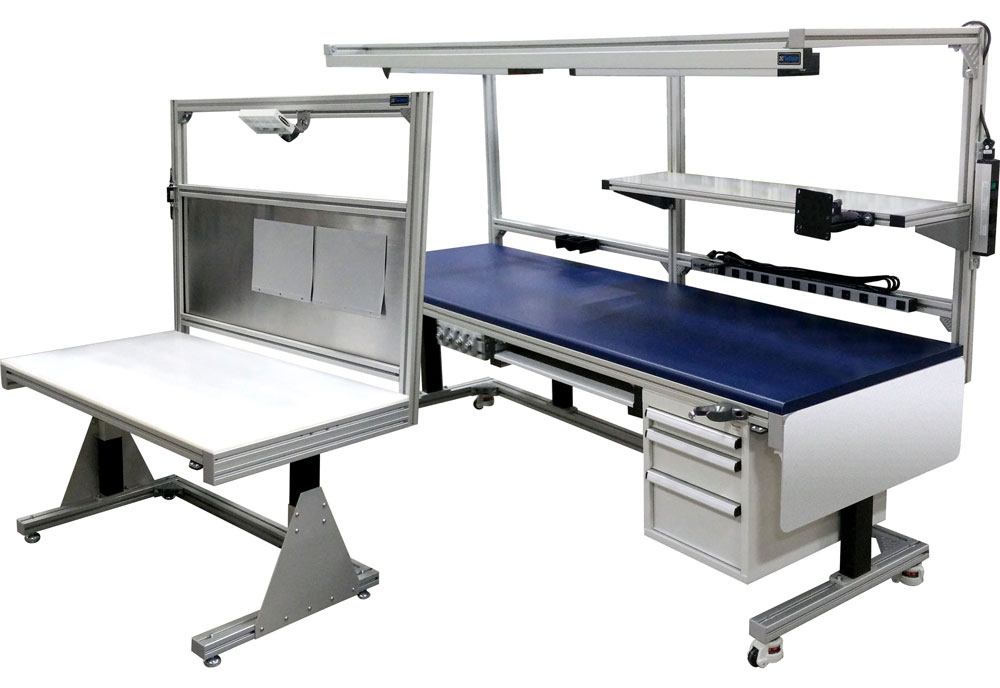 It's important to consider the work environment you're providing at your company. Do you want an open ecosystem that fosters flow and collaboration? A place where employees have enough separation to privately focus on their work? Something completely different than both of these?
Ultimately, it all comes down to personal preference. But the truth is the tools and equipment you provide your employees, such as workstations, need to coincide with your company goals.
The Big Deal About Workstations
Workstations need to be more than tables — They need to serve the company culture. Having a random assortment of tables may be the reality for the early stages of a business, but as a company evolves, so should its workstations.
Implementing workstations that are customized to your space and your employees' specific job responsibilities will have a variety of benefits, including:
Improved workflow thanks to right-sized stations and reduce the amount of wasted space.
Increased productivity and efficiency because each station is tailored to job function.
Rejuvenated employee wellbeing as a result of new, optimized workspaces.
It's Time to Make Your Assembly Environment Better
If you're looking to revamp your assembly area with custom workstations, we can help you make it happen. Workstations and lean work cells are our passion!
The design process starts with an in-depth conversation where we review your goals. We know it's not just about a workstation — It's about productivity, growth, and employee wellbeing.
Our Custom Workstation Options Include:
Stand-alone workstations, workbenches and worktables
Workcells: Linear, U-shaped, back-to-back
Limitless size options
Height-adjustable or fixed-height
Sleek, high tech look (because aesthetics are important)
Easily reconfigurable, able to change with product lines and future needs
Ergonomic designs boost employee wellbeing and engagement
ESD-safe options
Endless customizations with accessories

Material presentation (onboard or docking)
Shelves and bin holders
Technology integration
Tool organization and visual management
Ergonomic, comfort/accessibility accessories
Custom-designed fixtures
Custom Solutions for Workplace Improvement
At FlexMation, we aim to be trusted partners who advance your company performance. Simply put: We'll help you make things better, safer, faster and smarter.
If you're interested in learning more about how our custom workstations can increase productivity and improve flow, we'd be glad to help you.