Safety Guards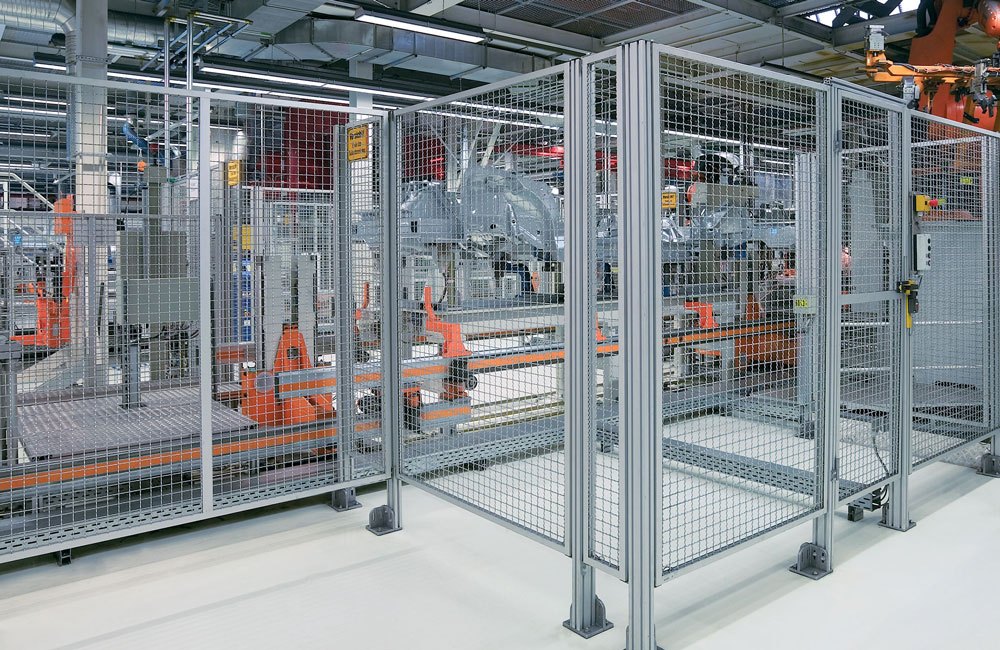 No surprise here: Safety guards are important (if you like keeping all your digits, anyway). Whether they're protecting people from machines, robots, lasers or other sensitive areas of your production floor, it's critical that they're done right.
Safety guards from FlexMation are as unique as the machines on your production floor and the products you create. Any shape. Any size. We design to meet YOUR safety standards, making them ideal for perimeter guarding, machine enclosures and factory fencing. We work with you to define specifications for configuration, technology integration, access points and more and can even help with installation.
Safety Guard Accessories
From safety switches and sensors to light curtains and access panels, accessories can enhance your safety guards…going beyond wire mesh to a beautifully functional solution. And because we're not a distributor for one specific accessory brand, we're not trying to hit a monthly sales quota. You can trust you'll get an honest, objective viewpoint when choosing add-ons for your project!
Custom Designed Equipment to Improve Lean Manufacturing
At FlexMation, we aim to be trusted partners. Allies who advance your manufacturing performance. Simply put: We help you do your job better, safer, faster and smarter.
We create beautiful custom industrial workstations, FIFO racks, carts and other equipment to improve productivity and safety in manufacturing, industrial and high-tech environments. Whatever your goal, we'll help you get there. Ready? Let's build.