Build2Light™ Pick-To-Light System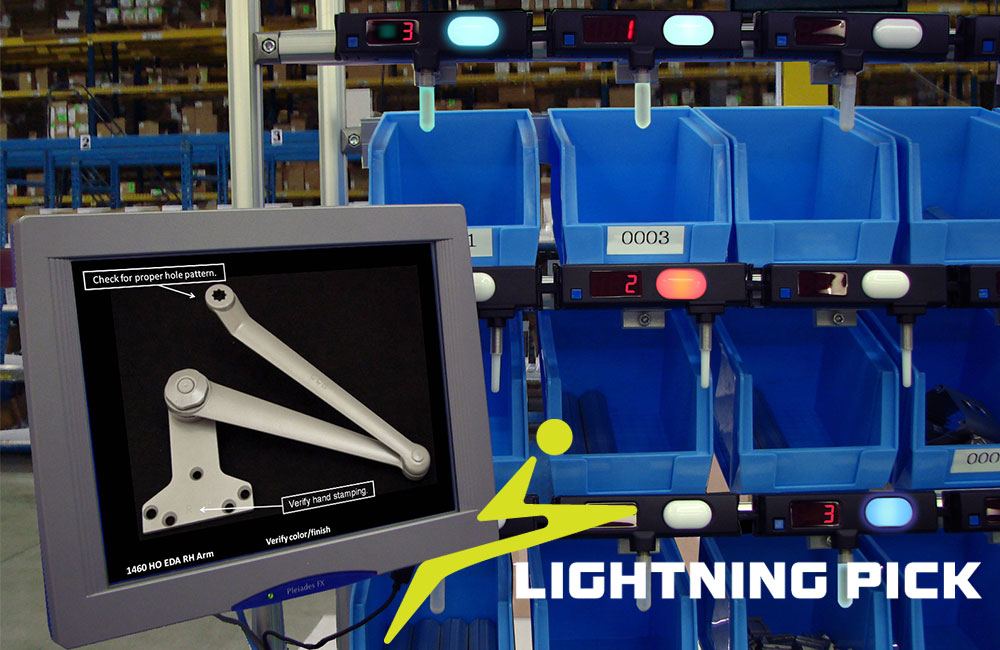 The Build2Light™ pick-to-light system from Lightning Pick error-proofs parts picking, kitting, assembly, sequencing and other material handling operations. We're human, after all, so naturally we make mistakes… But Build2Light limits them with light displays presenting the correct locations and quantities to ensure the right parts and tools are used at the right time. Bonus: An enabling software coordinates the process with your bill of materials to guide users, making employee training and new product launches more efficient!
Build2Light Makes Your Process More Efficient, More Effective And Easier to Understand.
Advantages:
Increased quality
Reduced defects and errors
Minimized rework
Eliminated waste
Reduced employee training time
Ease of prototyping
Best operational practices
Decreased operational costs
Check out this video from Lightning Pick for more on how Build2Light works!
Build2Light [is] a manufacturing execution system that reduces errors in critical procedures such as parts picking, kitting, assembly and sequencing.
Lights mounted on workstations, bin shelving or other material storage media direct operators to the correct parts, quantities and sequences to execute their task with greater accuracy than paper-based methods. 
In order to use the Build2Light system, an operator simply scans a barcode associated with a specific set of tasks. When the barcode is scanned, lights illuminate associated with parts to pick. In addition, an image viewer can be used to instruct the operator for proper assembly.
The Build2Light system is configured using simple [Microsoft] Excel spreadsheets. The administrator populates these spreadsheets with all of the steps, locations, sequences and special messages required to complete a process. Build2Light is the perfect solution when there are a finite number of processes required, or when more complex processes require proof of concept prior to investing in an integrated system.
Custom Designed Equipment to Improve Lean Manufacturing
At FlexMation, we aim to be trusted partners. Allies who advance your manufacturing performance. Simply put: We help you do your job better, safer, faster and smarter.
We create beautiful custom industrial workstations, FIFO racks, carts and other equipment to improve productivity and safety in manufacturing, industrial and high-tech environments. Whatever your goal, we'll help you get there. Ready? Let's build.