Improve Lean Manufacturing Assembly With Smart Klaus
If your manufacturing company needs to improve quality and reduce errors, you need Smart Klaus.
Smart Klaus is a camera-based assistance system used during assembly and end-of-line inspection. The technology can be implemented in your existing workspaces to guide employees through every assembly process step.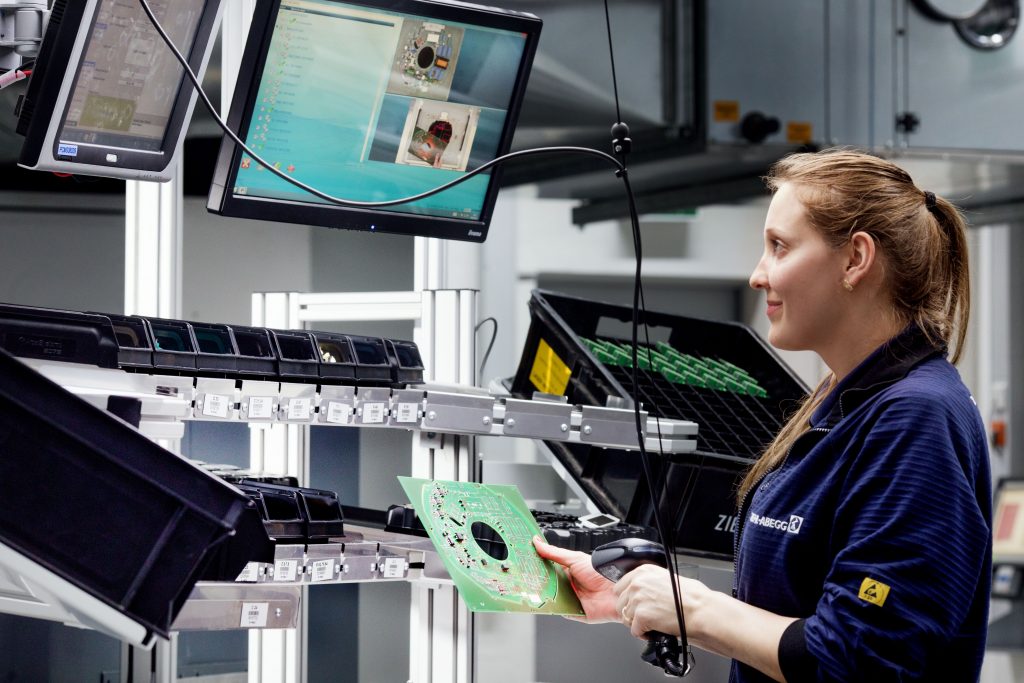 How The Smart Klaus System Works
The employee has a high-definition monitor that provides step-by-step work instructions.
A camera is placed over the workstation to observe products during each step of the process.
After each step is performed, the camera scans the item and confirms the process has been completed correctly or needs to be re-done.
The steps are documented once performed successfully. This allows for quality assurance confirmation and proper documentation for customers if needed.
The final result is a product assembled exactly the way it should be and ready for the next phase of production.
The Smart Klaus System helps optimize manual processes and improve employee morale. Your products will be manufactured quickly and accurately on the first attempt every time.
A Quick Demonstration of Smart Klaus
Smart Klaus can benefit anyone doing Printed Circuit Board (PCB) Through Hole Technology (THT). Here's a quick demonstration of a person inspecting and assembling THT PCB with the help of Smart Klaus.
Custom Solutions to Improve Lean Manufacturing
At FlexMation, we aim to be trusted partners who advance your manufacturing performance. Simply put: We help you make things better, safer, faster and smarter.
If you're interested in learning more about how the revolutionary Smart Klaus System can improve your assembly process, please contact us today.