Accessories for Workbenches and Workstations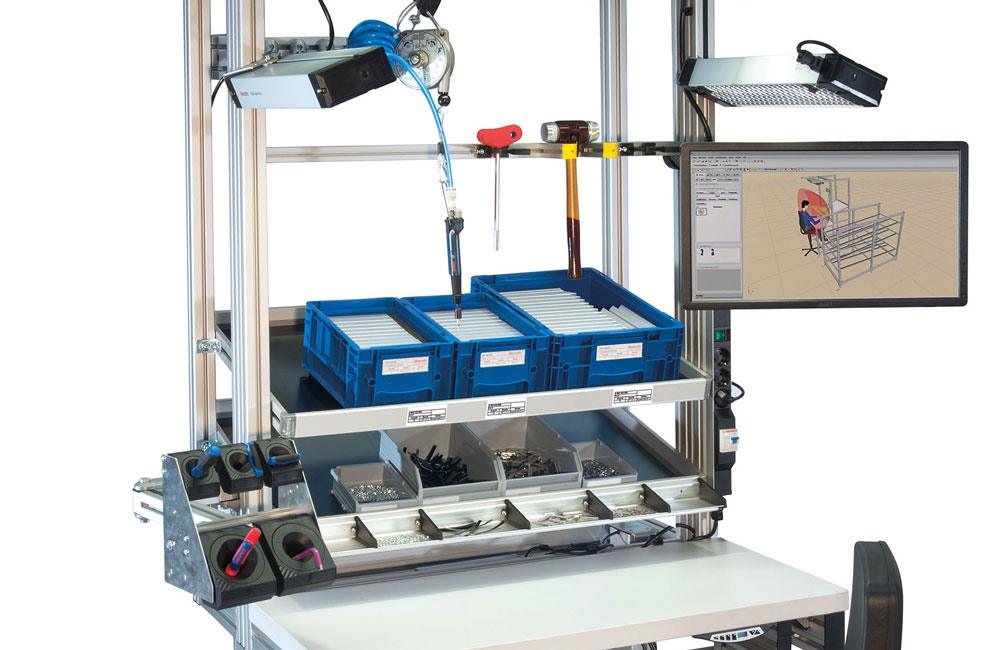 Workstations. Workbenches. Assembly areas. Whatever you call them, they can make or break your organization's productivity. Are they well outfitted for your employees? Do they work well within your process? Are necessary items on-hand for the most productive workflow possible?
Bosch Rexroth has found better ways to make products in their own plants. A major part of this Continuous Improvement effort is optimizing the flow of people, materials and information by removing waste in production areas. Bosch has commercialized its assembly area theory and practices into the Manual Production System (MPS) catalog and our team knows these products inside and out.
The MPS catalog contains hundreds of ideas and products to improve flow in your lean production/manual assembly areas. The catalog provides background information on various workstation accessories including:
Ergonomic equipment
Lighting
Material supply
Material handling
Information presentation
…and it includes dozens of application examples to jumpstart your brainstorming session.
Get Your Copy of The Manual Production Systems Catalog!
Custom Designed Equipment to Improve Lean Manufacturing
At FlexMation, we aim to be trusted partners. Allies who advance your manufacturing performance. Simply put: We help you do your job better, safer, faster and smarter.
We create beautiful custom workstations, FIFO racks, carts and other equipment to improve productivity and safety in manufacturing, industrial and high-tech environments. Whatever your goal, we'll help you get there. Ready? Let's build.