Industrial Racks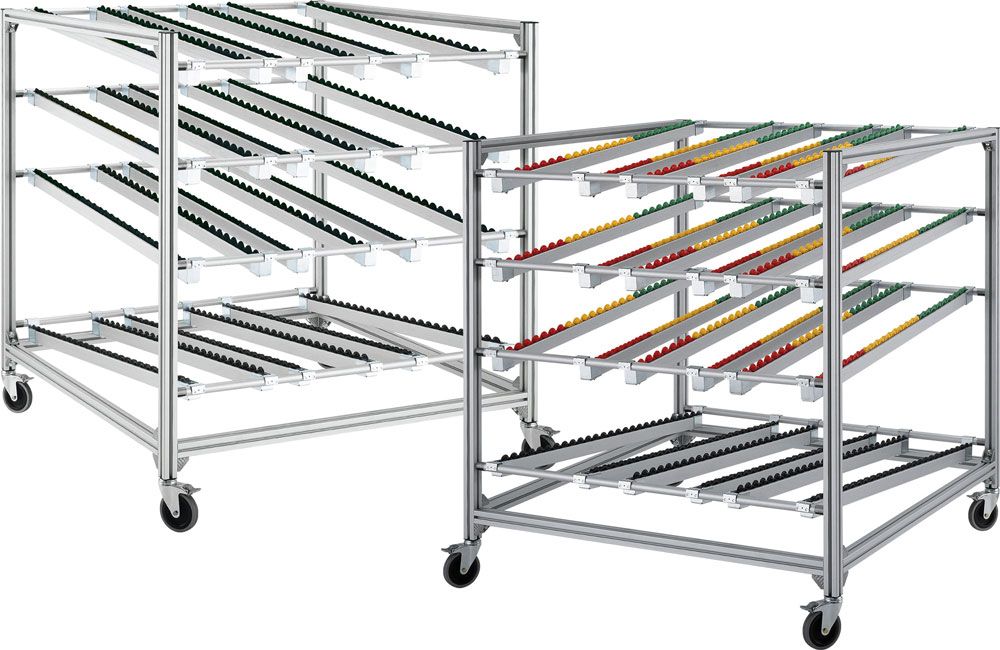 Supermarket. FIFO. Flow Rack. Call 'em what you will, racks are meant for one thing: Improving material flow. Maybe you've got some overflow product you need to store. Perhaps you're looking to free up some floor space or make products more accessible. Or maybe you want to improve flow in and around your work areas with a tailored material presentation solution.
Get Custom Roll Out Racks, FIFO Racks, & Flow Racks For Your Business
Custom racks from FlexMation have a variety of options:
Roller configurations (rollers, slide rails, skate wheels, Span-Track)
Light, medium or heavy-duty frames
Aesthetic appeal (sleek anodized aluminum or bold powder-coated steel)
Standard or ESD-safe
Stand-alone or integrated with a workcell/workstation
Add-ons galore!
We've completed hundreds of different styles of racks for a wide variety of industries, so no matter your market, you can trust that custom racks from FlexMation will help you achieve your productivity goals.
Custom Industrial Racks to Improve Lean Manufacturing
At FlexMation, we aim to be trusted partners. Allies who advance your manufacturing performance. Simply put: We help you do your job better, safer, faster and smarter.
We create beautiful custom workbenches, industrial racks, carts and other equipment to improve productivity and safety in manufacturing, industrial and high-tech environments. Whatever your goal, we'll help you get there. Ready? Let's build.