Lifting Carts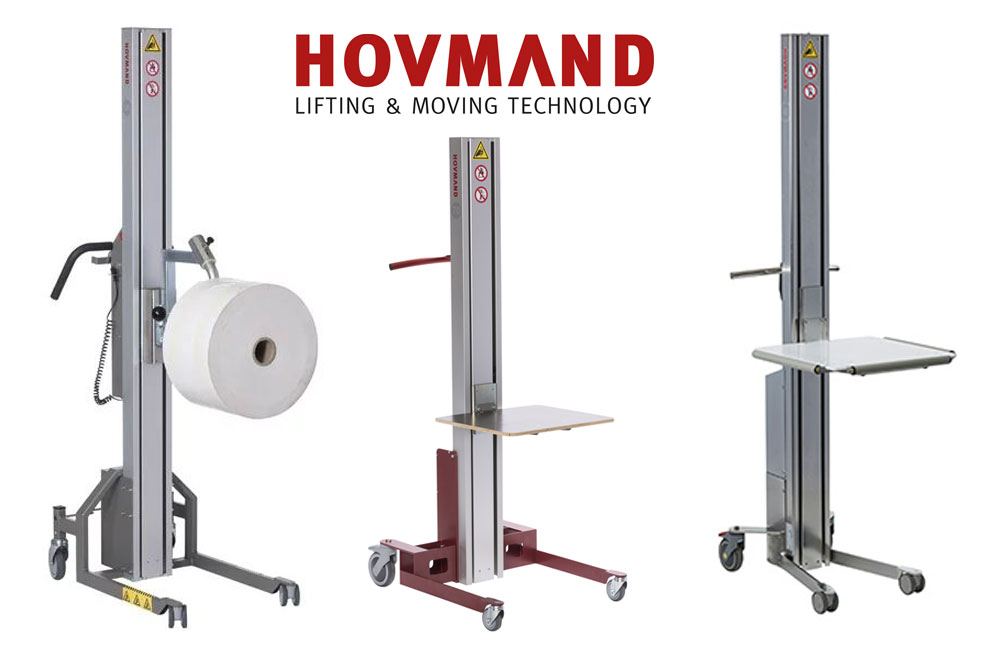 The best of both worlds! Powerful lifting capability and ease of movement. These sturdy lifting carts can manage a variety of different loads starting at 150 lbs., increasing each individual's lifting capacity, reducing strain on your crew and helping to keep them happy, healthy and productive!
Ergonomic Lifting Carts
Hovmand lifting trolleys come in both standard and stainless steel (cleanroom) models. Choose from a platform, reel, drum or custom attachments to manage any size load – standard or specialty.
Each cart is battery operated, meaning quiet, fume-free operation.
Custom Designed Equipment to Improve Lean Manufacturing
At FlexMation, we aim to be trusted partners. Allies who advance your manufacturing performance. Simply put: We help you do your job better, safer, faster and smarter.
We create beautiful custom workstations, FIFO racks, carts and other equipment to improve productivity and safety in manufacturing, industrial and high-tech environments. Whatever your goal, we'll help you get there. Ready? Let's build.
Informational Videos: