Controlled Environment Structures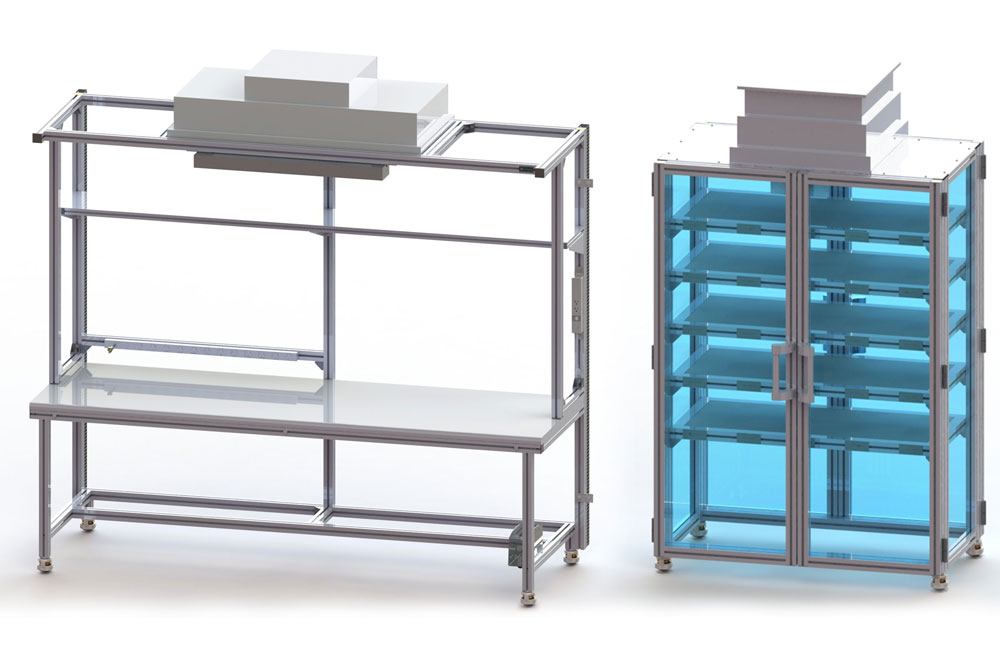 Keep the good stuff in and the bad stuff out. Controlled environments are designed to limit contamination, whether you're building sensitive medical devices in a clean area or trying to dampen noise from an equipment testing area. Open-air, walk-in or pass-through, we've worked with clients from a variety of industries to create controlled environments specific to their needs:
"Cleaner" rooms (non-certified)
Containment
Fume removal
HEPA enclosures (HEPA fixtures available on workstations, too!)
Temperature, pressure or humidity control
Acoustic quieting/noise mitigation
Custom Designed Equipment to Improve Lean Manufacturing
At FlexMation, we aim to be trusted partners. Allies who advance your manufacturing performance. Simply put: We help you do your job better, safer, faster and smarter.
We create beautiful custom industrial workstations, FIFO racks, carts and other equipment to improve productivity and safety in manufacturing, industrial and high-tech environments. Whatever your goal, we'll help you get there. Ready? Let's build.