Tubular Aluminum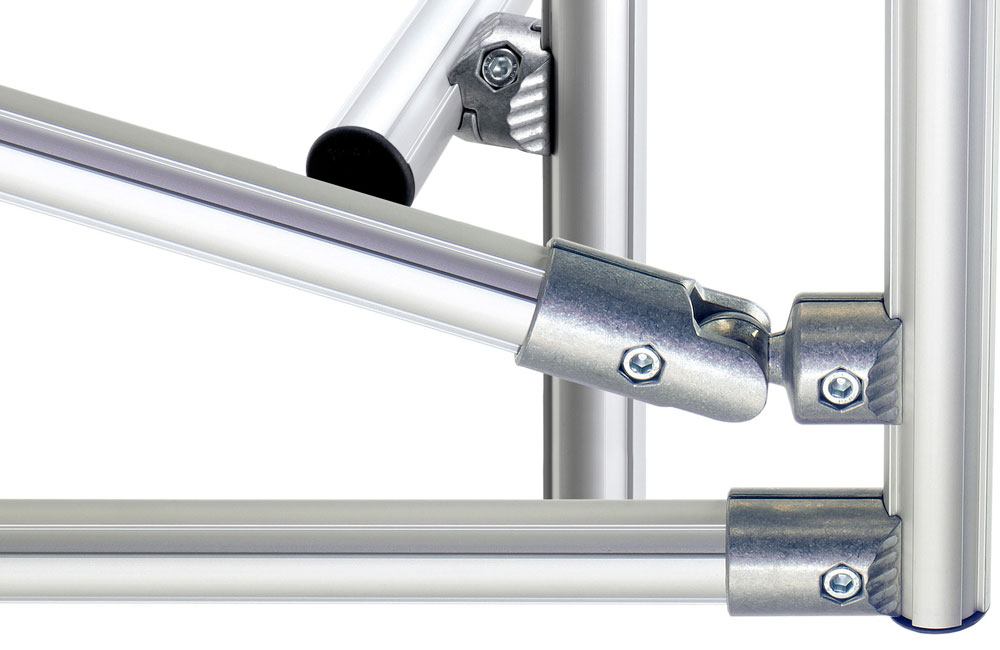 EcoShape is a Bosch Rexroth tubular aluminum framing system that you can use to create modular workstations, flow racks, carts and more. The best part? Tubular aluminum costs less than Bosch Rexroth's T-Slot aluminum framing line, yet has its durability and aesthetic appeal.
Unlike steel tube systems, EcoShape is a lightweight aluminum tube with T-Slot options. The tube comes in one diameter (28mm) and two styles (full round or one t-slot). Both styles work together using the same simple and strong connections and they can both be connected to our T-Slot aluminum framing for a more robust project.
EcoShape's innovative design requires only a handful of versatile connectors, which saves on both inventory cost and storage space. The dove-tail type clamp connections are easy to use, easy to align and easy to secure.
We're sure you'll like working with EcoShape because it's also easy to cut, connect and customize. EcoShape is great for workstations, carts and flow racks, but you can use it for just about anything. The system goes together fast and squares up nicely. It looks good, it's durable and it's budget-friendly.
Click Here to Shop EcoShape on Our Estore!
Custom Designed Equipment to Improve Lean Manufacturing
At FlexMation, we aim to be trusted partners. Allies who advance your manufacturing performance. Simply put: We help you do your job better, safer, faster and smarter.
We create beautiful custom workstations, FIFO racks, carts and other equipment to improve productivity and safety in manufacturing, industrial and high-tech environments. Whatever your goal, we'll help you get there. Ready? Let's build.