Visit FlexMation at MinnPack 2022!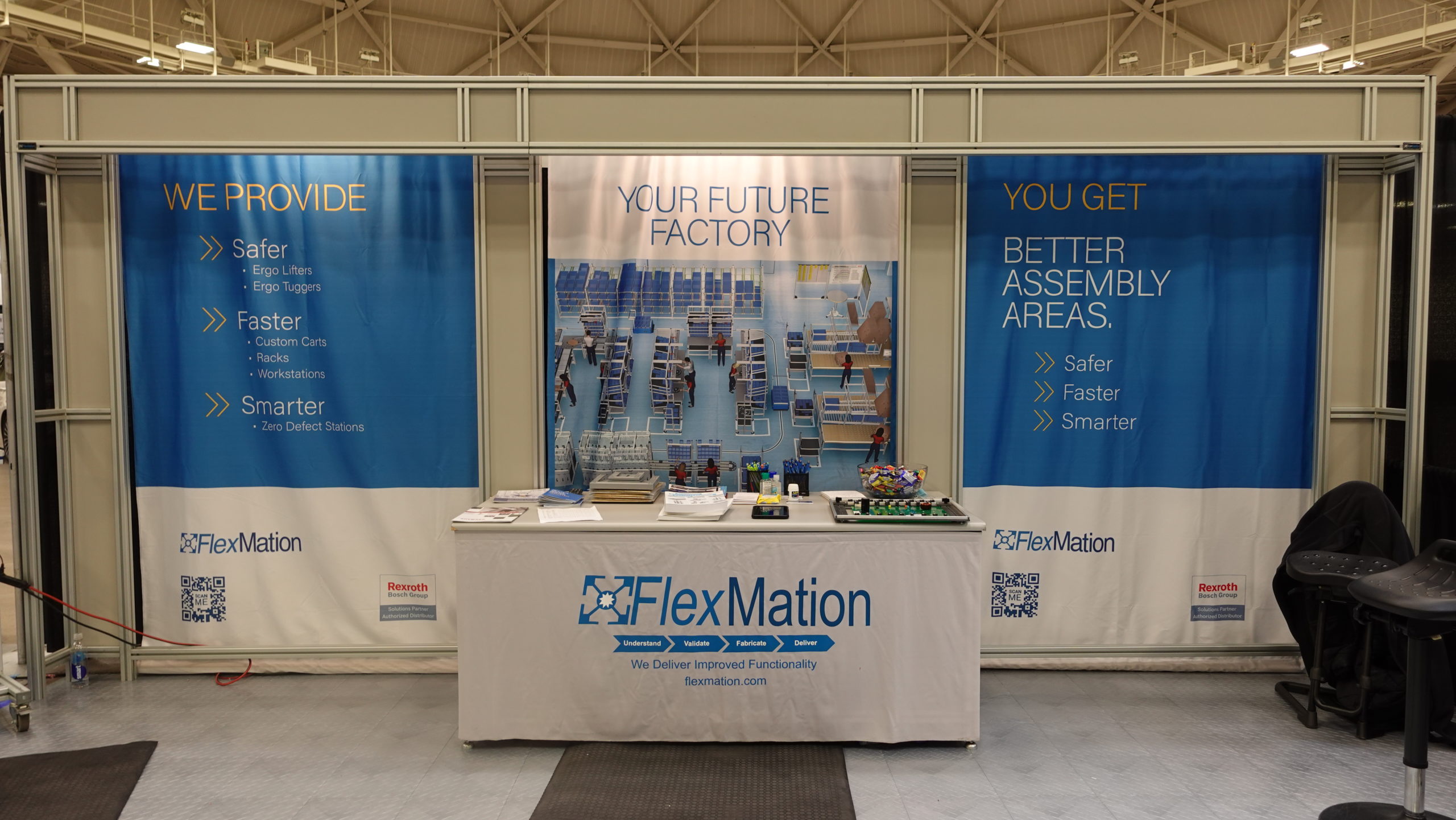 Come Visit FlexMation at MinnPack 2022!
Exciting news—FlexMation will be attending the 2022 MDM/MinnPack show at the Minneapolis Convention Center from November 2nd-3rd! We'll be located in Booth #1809 and will be showcasing showing Bosch's new functional profile system. We'll also be showcasing workstations along with products from Movvex, Orgatex, and Hovmannd.
About FlexMation
We aim to be trusted partners who advance your manufacturing performance. Simply put: We help you make things better, safer, faster, and smarter. We create world-class custom work cells, workstations, FIFO racks, carts, and other equipment to improve productivity and safety in manufacturing, industrial and high-tech environments. Whatever your goal, we'll help you get there.
Let's Find Your Solution. Fill Out Our Contact Form to Get Started!