Custom Aluminum Extrusion Profiles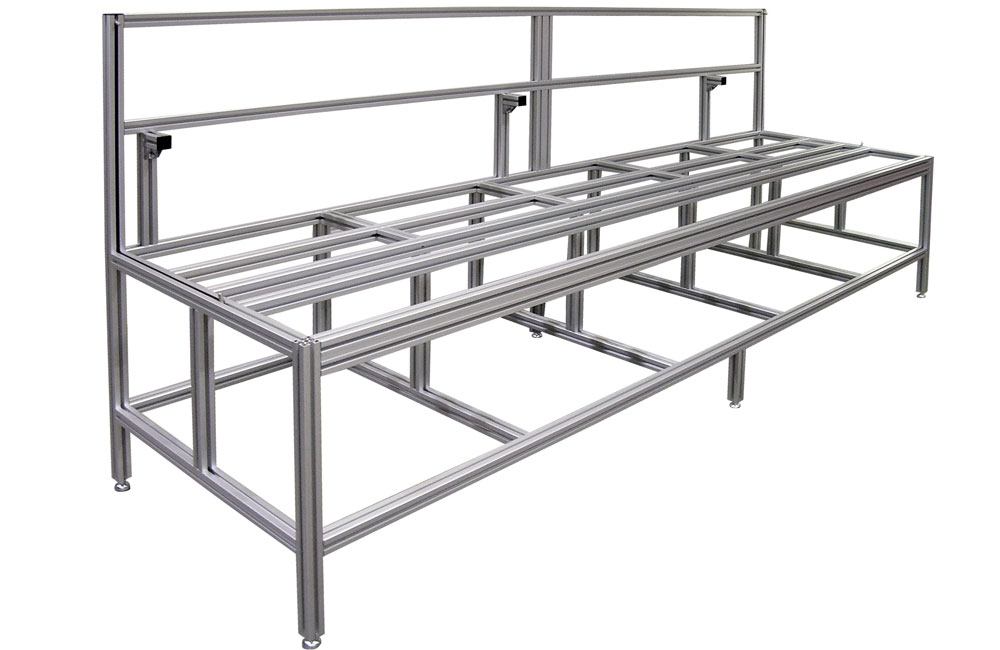 Machines and other equipment, no matter the size or weight, often need a sturdy base that works well with the machine and your specific process. Standard "out of the box" frames might fill some needs, but hitting the mark on all important factors is nearly impossible.
Machine Frames
Custom machine frames are specific to your project. Your machine. So you can ensure it'll be just right.
We carry modular aluminum profile in sizes from 20mm up to 200mm, making this a perfect solution for just about any frame, light or heavy-duty. And with versatile T-slot construction, our bolt-together system makes it easier than ever to add boxes, sensors, switches or other automation-related items. Just let us know your load, vibration, ESD and attachment requirements and we'll help you get exactly what you need. No more, no less!
Custom Designed Equipment to Improve Lean Manufacturing
At FlexMation, we aim to be trusted partners. Allies who advance your manufacturing performance. Simply put: We help you do your job better, safer, faster and smarter. We create beautiful custom workstations, FIFO racks, carts and other equipment to improve productivity and safety in manufacturing, industrial and high-tech environments. Whatever your goal, we'll help you get there. Ready? Let's build.