Custom Material Handling Carts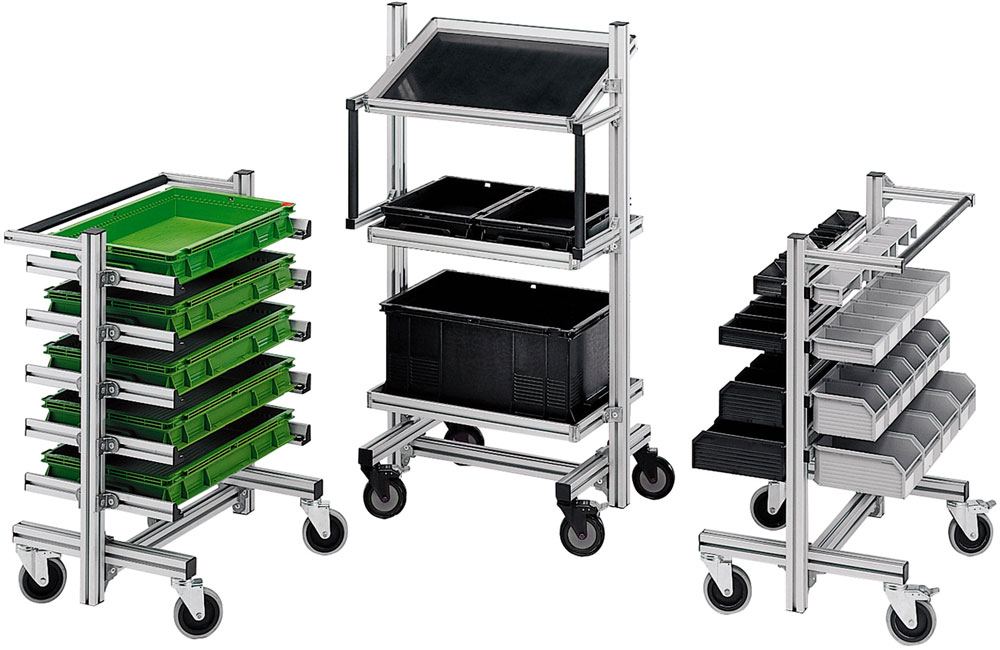 Material movement is key to an efficient process, no matter your industry. Customized carts can help eliminate muscle strain for your employees while making your processes more productive.
Our carts are custom designed to suit any sized product, can be made ESD-safe, and can even be integrated with our workstation systems for docking and material presentation. Additional benefits:
Reduce setup/changeover time
Allow for non-conforming events
Improve productivity by having materials on-hand
Various sizes of casters and light- to heavy-duty aluminum frames available
Aluminum frames are lighter and easier to move than traditional steel
Custom-Designed Equipment to Improve Lean Manufacturing
At FlexMation, we aim to be trusted partners. Allies who advance your manufacturing performance. Simply put: We help you do your job better, safer, faster, and smarter.
We create beautiful custom industrial workstations, FIFO racks, carts, and other equipment to improve productivity and safety in manufacturing, industrial, and high-tech environments. Whatever your goal, we'll help you get there. Ready? Let's build.