Visual Management Equipment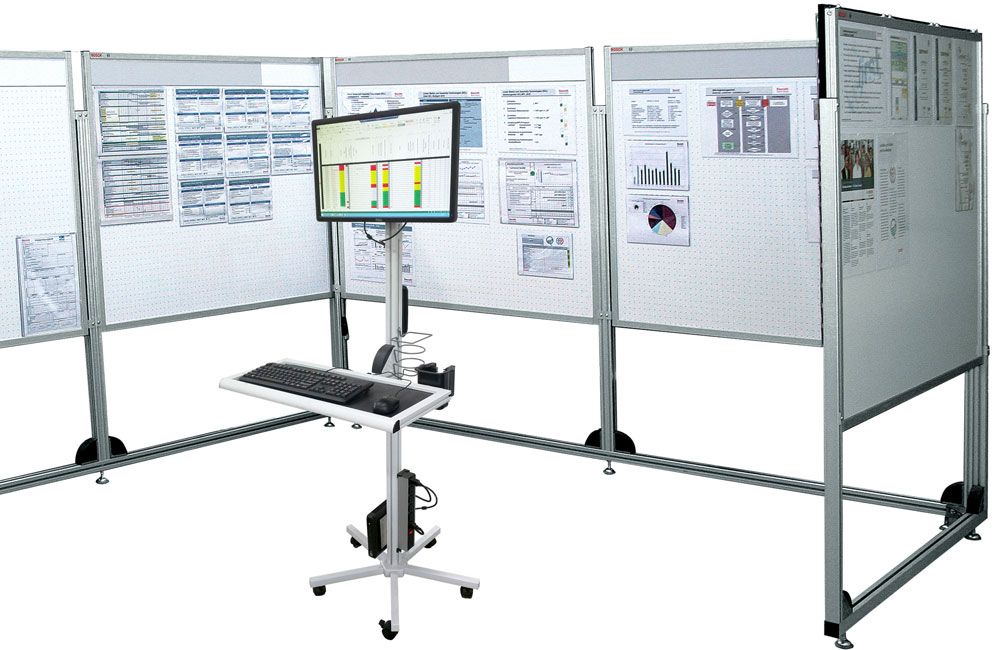 Much like our selection of ready-to-use visual tools, our custom visual management equipment is designed to improve communication, boost your 5S efforts and organize your production areas (or office… or break room…):
Information boards: Stand-alone, workstation-mounted, mobile, dry-erase, magnetic…you name it!
SQDC/QDIP or other visual metrics boards of any size
Heijunka boards (standard or custom-designed)
Monitor walls for command centers or information display
Floor-mounted monitor stands for large (60+ inch) displays
Sign frames, label holders, floor markings
Material storage, FIFO control lanes and signage
Worktop-mounted storage and tool presentation solutions
Custom Designed Equipment to Improve Lean Manufacturing
At FlexMation, we aim to be trusted partners. Allies who advance your manufacturing performance. Simply put: We help you do your job better, safer, faster and smarter.
We create beautiful custom industrial workstations, FIFO racks, carts and other equipment to improve productivity and safety in manufacturing, industrial and high-tech environments. Whatever your goal, we'll help you get there. Ready? Let's build.